Build BIM Room Templates in 2 Steps
---

Enter your Email and Room Code(s)

​Your email will contain a link to the resulting rooms that can be viewed on the web or iPad.
From this link you can export to Archicad, Onuma, Revit, SketchUp, COBie and more
Continue to edit in your tool of choice.​ ​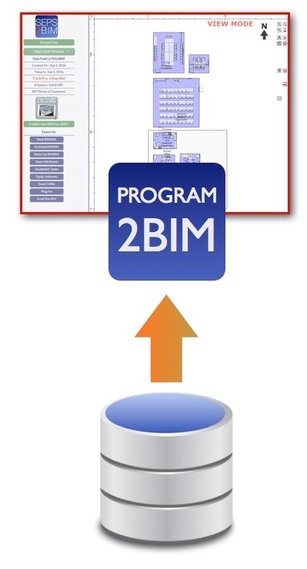 Program2BIM uses the latest data "live" to build BIMs of requirements in real time.
---
Education Spaces
---
DR001 - DRESSING ROOM/CUBICLE
LR002 - LOCKERS, CHANGING
LR001 - LOCKERS, PERSONAL PROPERTY
SHWR1 - SHOWER ROOM
TLTU1 - TOILET
TLTM1 - Toilet, Male Staff
TLTF2 - TOILET, PUBLIC, FEMALE
TLTS2 - TOILET/SHOWER, INPATIENT
TLTS1 - TOILET/SHOWER, STAFF
CLR03 - CLASSROOM, COMPUTER TRAINING
CLR01 - CLASSROOM, TABLE/CHAIR
NCWD4 - Alcove, Refreshment Center
FSCD1 - FOOD SERVICE, CAFETERIA DINING ROOM
NCWD1 - NOURISHMENT CENTER
LIBV1 - LIBRARY, EDUCATION/RESOURCE
LIBD1 - LIBRARY, REFERENCE DESK
SL001 - STAFF LOUNGE
CRA02 - CONFERENCE ROOM, MEDIUM
CRR01 - CONFERENCE ROOM 01
CRA01 - CONFERENCE ROOM, SMALL
MECH1 - MECHANICAL ROOMS / ELECTRICAL ROOMS
CASH1 - CASHIER
OFA03 - CUBICLE, ADMINISTRATIVE
DAYR1 - DAYROOM
LOB01 - LOBBY, SEATING AREA
OFD03 - Office Provider 03
OFD04 - Office Provider 04
OFA02 - OFFICE, ADMINISTRATIVE, SHARED
OFC01 - OFFICE 01
OFDC2 - OFFICE C2
OFM03 - Office, Key Personnel, Large
OFM02 - Office, Key Personnel, Medium
OFD01 - OFFICE, PROVIDER, PRIVATE
OFDR1 - OFFICE, PROVIDER, RADIOLOGY
OFC02 - Office, 02
RECP1 - RECEPTION
NSTA4 - Reception / Communication Center
RECP2 - RECEPTION, ADMINISTRATION
SEC01 - SECRETARY
WRCH1 - TEAM COLLABORATION
WRTM1 - Team Room
WRC01 - WAITING
WKTM1 - WORKROOM, TEAM, RESIDENT
SSS01 - SECURE STORAGE, SAFE
SSV01 - SECURE STORAGE, VAULT
SRCH1 - STORAGE, CHARGING, BATTERY/EQUIPMENT
SRE01 - STORAGE, EQUIPMENT
SRSE1 - STORAGE, EQUIPMENT AND SHELVING
SRLW2 - STORAGE, LITTER
SRR02 - STORAGE, REFRIGERATORS, FREESTANDING
SRS01 - STORAGE, SHELVING
UCCL1 - UTILITY, CLEAN
USCL1 - UTILITY, SOILED
UTC01 - UTILITY, TRASH COLLECTION
CMP01 - COMPUTER ROOM
CMP02 - COMPUTER, TERMINAL/SERVER
STU001 Dean/VP Office
STU002 Dean/VP Office
STU003 Full-Time Tenure Track Faculty Office
STU004 Full-Time Tenure Track Faculty Office
STU005 Visitors, Lecturers, Fellows and Research Associates - Shared Office Space
STU006 Visitors, Lecturers, Fellows and Research Associates - Cubicle Environment
STU007 Emeritus Center - Shared Space for four faculty
STU008 Staff Office Space - Cubicle Environment
STU009 Staff Office Space - Cubicle Environment
STU010 Shared Staff Office
STU011 Management Office Space
STU012 Student Workstations/Office Space
STU013 Student Workstations/Office Space
STU014 Small Seminar Room
STU015 Medium Classroom with fixed pedestal tables and chairs
STU016 Medium Classroom with moveable tables and chairs
STU017 Auditorium Seating with Fixed Chairs and tablet arms
STU018 Computer Cluster
STU019 In-line Computer Cluster
STU020 Computer Cluster
STU021 Conference/Small Consulting
STU022 Conference
STU023 Typical Wet Laboratory Layout
---
The Program2BIM Utility for Healthcare is provided as a free utility to use "AS IS"
The BIM objects and spaces are the latest known data but there may be inconsistencies between these standards.
The user needs to resolve the design for actual design and construction projects.
The healthcare spaces are using the VA SEPS2BIM data and layouts and are generated on the fly from
​the latest known data that resides on MAX.gov. More information at SEPS2BIM.org.
Additional room types in the "STU" are based on requirements from higher eduction.
The BIM Room Template generator is using the ONUMA System linked to SEPS2BIM.​
---
Other Types of Room Templates
---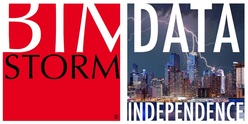 ---